You have filed your case with the clerk of court, now what? The 5th amendment requires due process, so you must serve your party with the legal documents you filed. How do you do that? Well that is where a professional process server comes in. A process server will serve your legal documents on the defendant. But how should you hire one? What qualifications should you look for?
Read More
Topics: #serviceofprocess, #processservers, #successdriven, #legaltechnology, #clientsuccess, #lawofficeadminstrator, #CivilProcedure, #TotalView, #THEIA, #efiling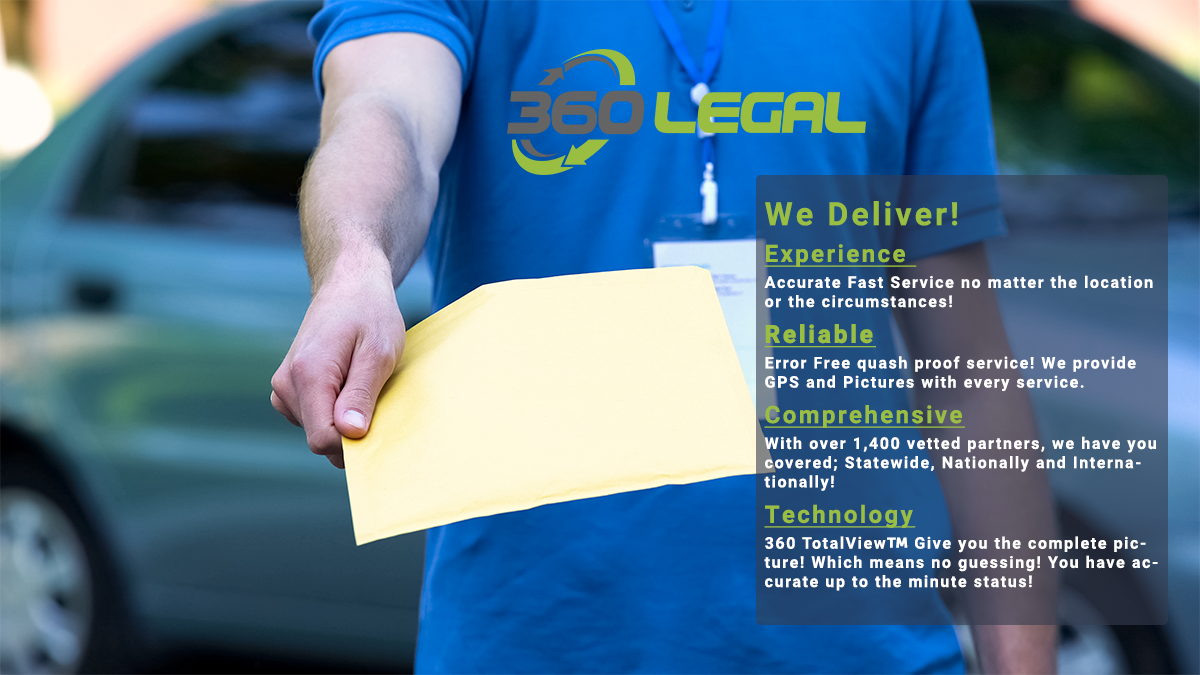 Process Servers have a long history of playing an important role in our justice system. Without them, thousands of court cases would not be able to proceed. The main reason we have process servers is because of something known as due process.
Read More
Topics: #serviceofprocess, #processservers, #legalservices, #clientfirst, #lawofficeadminstrator, #Chapter48, #CivilProcedure